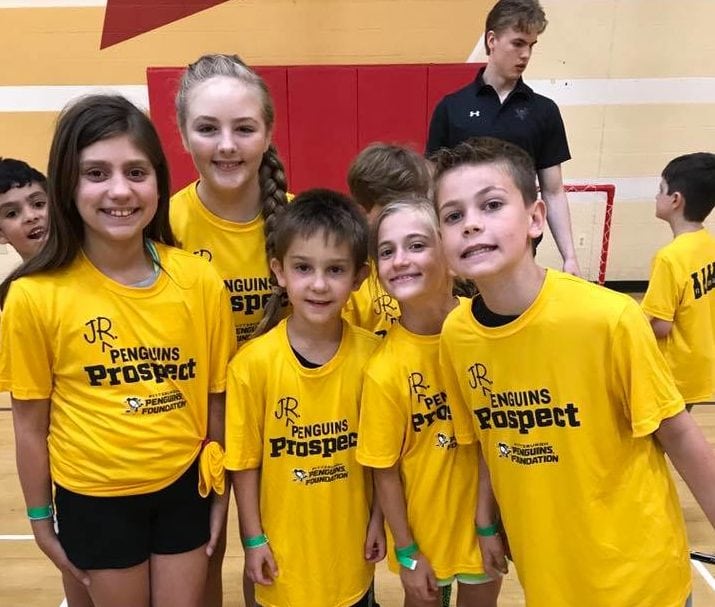 Featured Story
After a busy morning of practice, the Penguins prospects teamed up with the Penguins Foundation for three afternoon youth hockey clinics on June 28.
In partnership with the UPMC Lemieux Sports Complex and Hockey Operations, the Foundation joined the prospects at Richland Park, North Park, and the Baierl YMCA with both park locations being a part of the Foundation's Project Power Play program.
About 50 kids attended each location practicing alongside the prospects. The kids played games, participated in drills, asked questions in a Q&A session, and later had their new gold "Jr. Penguins Prospect" t-shirts autographed.
"You see little kids have fun and you have fun; you remember when you were that age," said Joe Masonius, the Penguins sixth-round draft pick at the North Park dek hockey rink. "Kids are the future of hockey, so it's awesome to have fun with them."