Penguins Wives Association
Program Overview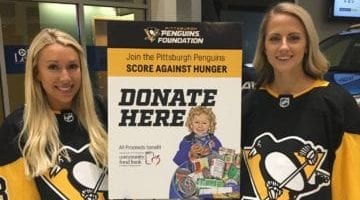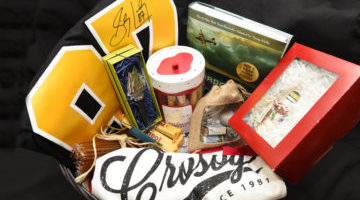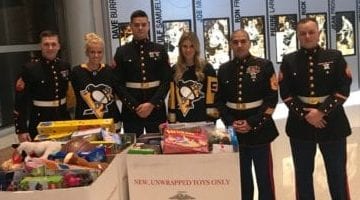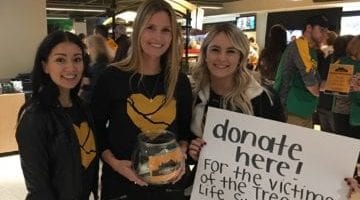 The Penguins Wives Association plays a vital part in the Penguins organization by assisting with in-game collections, as well as creating special events and programs to fundraise for local charities.
20+
Local children receive gifts each year
Adopt-A-Child
The Penguins Wives Association embraces the spirit of the holidays as they participate annually in the Adopt-A-Child program, which benefits local underprivileged families. Wives and girlfriends of the players, coaches and hockey management provide area children with a variety of new, wrapped gifts for the holidays as part of this initiative.
$130,000
Donated to local charities through the Holiday Baskets Auction
Holiday Baskets Auction
Each holiday season, the Wives Association hosts an online auction. In recent years, the ladies have created themed baskets filled with items unique to their significant other. Over the past 11 years, the team's wives and girlfriends have donated over $130,000 to local charities through this initiative.
Ongoing Support
Provided by the Penguins Wives Association Each Season
Collections & Causes
Each season, the Penguins Wives Association supports the Penguins Foundation's initiatives in countless ways. Whether it be the annual toy drive, food collection or any other worthwhile cause, you will always find the ladies of the Penguins Wives Association lending a helping hand to the Foundation.
Your help matters
We could not continue to do the work we do without your support.
Testimonials

"For 17-year-old Ian, meeting the Pittsburgh Penguins was more than just about meeting his favorite hockey team. It was a chance to forget his medical condition and be a kid again. Wishes have life-changing impact on our kids' lives, allowing them to feel stronger, more energetic and more willing to fight. Ian's wish that was granted this year is just one example of the valued partnership between the Pittsburgh Penguins and our local Make-A-Wish chapter. From granting wishes and hosting Wish families in Crosby and Malkin's private suites to the annual Pens & Pins fundraiser, the Penguins make a tremendous difference in the lives of children battling life-threatening medical conditions. We are so grateful for their continued support."

Dana Antkowiak, Communications Manager

Make-A-Wish Foundation