Penguins Alumni
Program Overview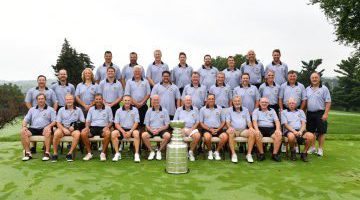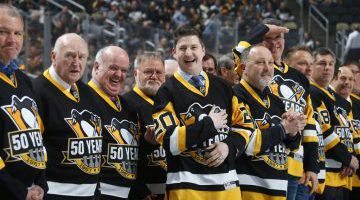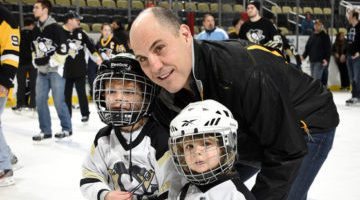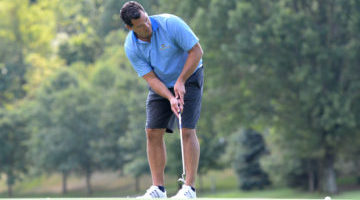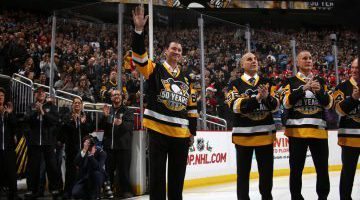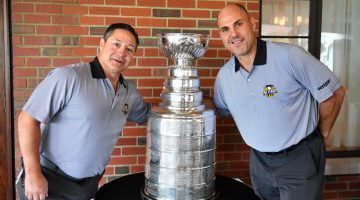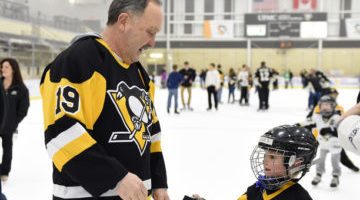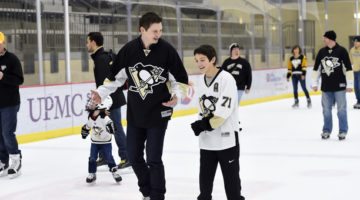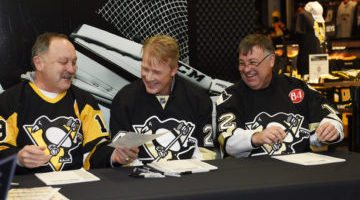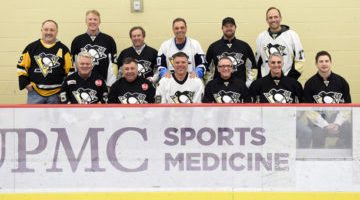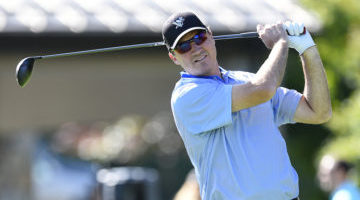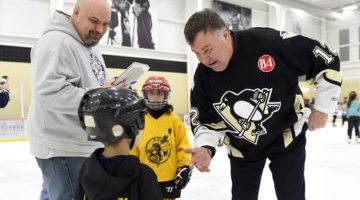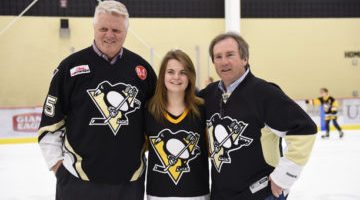 Penguins alumni members are a valuable asset to our organization by serving as ambassadors for the sport and by hosting events throughout the year to raise money for important causes.
$2,000
Awarded to a deserving high school senior through a hockey based scholarship
Pittsburgh Penguins Alumni Association
Key to the Pittsburgh Penguins organization, members of the Penguins Alumni Association instruct hockey clinics and youth camps, serve as guest speakers at team events, attend community fundraisers as celebrity participants, and sponsor a hockey-based scholarship each season.
$700,000
Raised over the last 20 years at the Alumni Charity Golf Classic
Penguins Alumni Charity Golf Classic
In 1998, the Alumni Association created its signature event — the Pittsburgh Penguins Alumni Charity Golf Classic — to assist in the mission of local children's charities. Over 30 former players and coaches gather annually in support of local charities.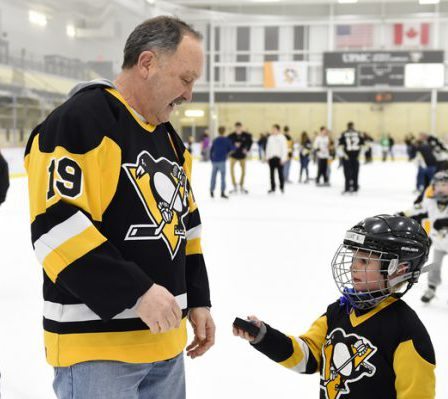 Skate with the Greats
Each season, the Alumni Association hosts a public skating session titled Skate with the Greats that features two skate and autograph sessions. All proceeds from this event directly benefit breast cancer awareness and research programs underway in Pittsburgh.
Your help matters
We could not continue to do the work we do without your support.
Testimonials

"The Women's Cancer Research Center at Magee is extremely proud to partner with the Pittsburgh Penguins Alumni Association in support of breast cancer research. Funds raised through the golf outing and Skate with the Greats are used to perform cutting-edge research into personalized therapies for women with this devastating disease. These donations are critical to our success in beating this disease and we are grateful to the Penguins for their support."

Adrian V. Lee, PhD, Director

Magee-Womens Research Institute